About Dutch Style Landscaping
Customer Service and Quality Work
Dutch Style Landscaping was founded in 1988 by Jon Bouwmeister, who knew that quality work and customer service were going to be the cornerstones of this successful business. With over 30 years of continuous growth, the company's goal is still based on these premises and as a result, 85% of Dutch Style Landscaping projects are generated from referral business. We are dedicated to traditional values, loyalty to our customers, and respect for our employees and co-workers. We are dedicated to establishing standards to which the industry can aspire and our clients will value, while realizing a fair profit from our talents and success.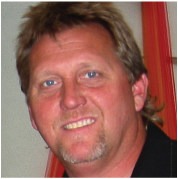 Family owned and operated, we are proud to carry on the Dutch techniques and influences of Jon, a third generation landscaper with Dutch roots, while combining them with contemporary ideas, material choices and machinery.
E-mail: office@dutchstylelandscaping.ca
Phone: 1.888.436.6220
To satisfy our clients by being one of the best landscape companies in the GTA area with quality customer service, creating quality landscapes, effective management and attention towards detail and satisfaction.
Providing service is what we do, and no one does it like we do! We treat clients with respect, doing more than expected, anticipating needs, and making a difference.
The customer is always #1!
We will seek skills and knowledge and train employees how to work safely, efficiently and productively. We will plan and clearly define what must happen to satisfy customers in the creation and ongoing care of their landscape.
Why Choose Dutch Style Landscaping
Dutch Style Landscaping was founded with one goal in mind – to provide a full range of superior landscaping services, including landscaping, hardscaping and executive lawn and garden property maintenance, at affordable rates to the residents of Toronto, York and Durham Regions. Our company has grown over the years from a two person operation into a full staff of design – build – maintenance professionals able to meet your every landscaping need. Dutch Style will take you from a vision to a finished project and then maintain it for years to come. We are dedicated to building long term relationships with our clients by providing the highest standard of quality on each and every project we do. And we don't stop at the completed project. We are able to maintain your landscape for years to come. Our horticultural professionals have the advantage of knowing your lawn and garden care requirements. Our crews know your landscape layout – what has been planted, what has to be pruned and what has to be maintained. Our reputation for customer satisfaction is what has made Dutch Style Landscaping a household name in the industry.
At Dutch Style Landscaping, we understand that the outdoor aesthetic of your home or business is as important as your interior. We have a team of experts that will consult with you to determine your exact needs. From landscape design to landscape construction to landscape and property maintenance, our residential and commercial clients in York & Durham Regions and the GTA know that when they call Dutch Style Landscaping, they will get the best.
Our Promise
Weeding out the paltry landscape and property maintenance companies can be a challenging task. It's possible that you are apprehensive of starting because you've been disappointed in the past by uninspired designs or poor workmanship. Or maybe the experience was just too stressful to do over again. We are dedicated to providing our clients with the utmost quality, service, and innovative designs while maintaining the highest standard of work performance, benefiting homeowners, commercial property owners and their communities.
We have been providing these services in the York & Durham Region and the GTA for over 30 years. Dutch Style Landscaping has years of experience in providing quality products, plants, service and expert advice. We promise our clients not only a completed project, but one of exceptional beauty and quality. We understand the importance of ones home and business, and we pride ourselves in working with you to create and maintain these areas, so you can spend more time enjoying your beautiful space.
We stand behind our work, offering a 2 year warranty on all workmanship. We pay superior attention to detail, and commit to doing the job right the first time.
Contact us today for a free consultation and see the difference experience makes!
Creating outdoor living spaces that exceed the ordinary
JOIN OUR TEAM
Are you looking to grow your career in the green industry? Dutch Style Landscaping Ltd. is the place to do it. Our family oriented, team culture is a fun place to work and learn. We are always looking for highly motivated individuals to join our organization.
Pay commensurate with skill & ability.
How to Apply
If you would like to join our team, click on the job title to apply online.
Send your resume:
Attention: Susan Bouwmeister
Fax: 1-888-536-1268
Email: jobs@dustchstylelandscaping.ca | www.dutchstylelandscaping.ca
Note: Only those being considered for employment will be contacted.
Your online application and resumes will be kept confidential: Privacy Policy
WE ARE HIRING
Positions Availabe:
Crew Leader – Design/Install Division

Responsible to lead, oversee & co-ordinate all aspects of the installation
Responsible for installing a variety of high profile creative designs
Working with all aspects of natural stone, concrete walls and pavers
Responsible for directing a crew of 2-4 people
Ensure the delivery of excellent quality results while maintaining budgeted productivity
A minimum of 3 years experience is preferred with a demonstrated ability for high quality timely installation

Crew Member – Level 1-3 Design/Install Division

Working knowledge of landscape construction
Ability to take direction and follow through with instructions
Willingness to learn and are interested in personal development
Work well in a team setting
Apply online here
Apply by March 15, 2022

Positions Availabe:
Field Manager

Cares for growing plants by pruning, weeding and removing dead and damaged leaf tissue
Using a variety of gardening and power tools
Provide guidance to customers on care of trees, flowers, shrubs and plants
Keeping up with changing trends in gardening
Work well in a team or individually
Driven to maintain excellent customer service through communication and regular site visits

Crew Leaders – Master Gardener

High level of horticultural skill and ability
Responsible to lead, instruct & co-ordinate a crew
Responsible to ensure the delivery of excellent quality customer service while maintaining budgeted productivity
Proficient with turf and lawn care equipment
Ability to identify insects, diseases and weeds to recommend effective remedies
Strong knowledge of trees, shrubs, perennials and annuals

Crew Member – Level 1-3 Maintenance Division

Working knowledge of all aspects of landscape maintenance
Ability to take direction and follow through with instructions
Willingness to learn and are interested in personal development
Work well in a team setting
Apply online here
Apply by Mach 15, 2022

---

Serving the Markham, Richmond Hill, Vaughan, Ballantrae, Unionville, Stouffville, Aurora, Oak Ridges, Thornhill, Bethesda, Gormley, Uxbridge, Port Perry, Ajax & Pickering areas.
ABOUT Dutch Style Landscaping
September 7, 2014