A Fall Clean Up will Ready Your Property for Winter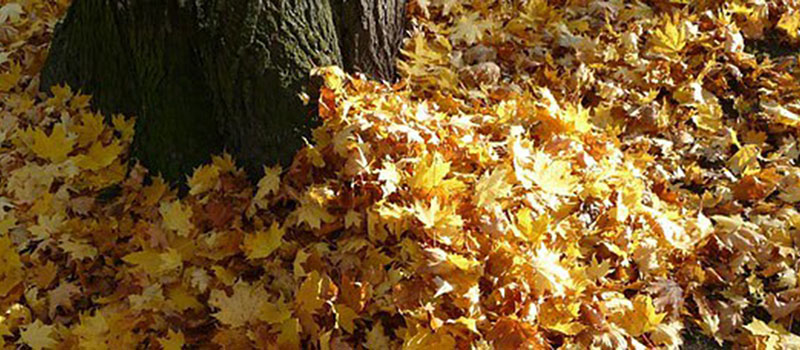 Dutch Style Landscaping Fall Clean Up services are an important part of preparing your lawn and gardens for the winter as well as ensuring that it stays healthy until spring arrives.
Take advantage of Dutch Style's thorough fall clean up lawn and garden services during the month of November to ensure a vibrant garden in spring. Space is limited! Our lawn and garden clean up service is comprehensive.
Book your fall clean up now!
Our Fall Clean Up Service includes:
Final lawn cutting: Mowing your lawn to the correct height in fall ensures that it remains moist and has access to nutrients from the soil. Our lawn specialists will do a final lawn cutting, if required, to promote thick, healthy and drought-resistant turf next season.
Clear all fallen leaves from turf and all hard surface areas.
Removal of annual flowers and pruning of perennials: As with the leaves it is important to remove remnants of annuals. Pruning of perennials also increases their chance of survival for the next growing season.
Cultivate & edge all garden beds.
Empty pots and planters in preparation for winter.
Edge walkways and paths around trees and steps.
Winter preparation of shrubs/plants as needed: It is important to winterize your garden. Our process includes covering young plants and less hardy shrubs with burlap as well as wrapping and tying cedars and hedges, and hilling soil and mulch around roses and/or flower beds to protect them from the cold.
Additional Services
Fall pruning of large shrubs: Pruning shrubs several times during the growing season or when they are dormant could impact their growth. We recommend fall pruning as it takes care of any dead or decaying parts and encourages shrubs to stay healthy during the cold.

---

Serving the Markham, Richmond Hill, Vaughan, Ballantrae, Unionville, Stouffville, Aurora, Oak Ridges, Thornhill, Bethesda, Gormley, Uxbridge, Port Perry, Ajax & Pickering areas.