Gift Certificates are now available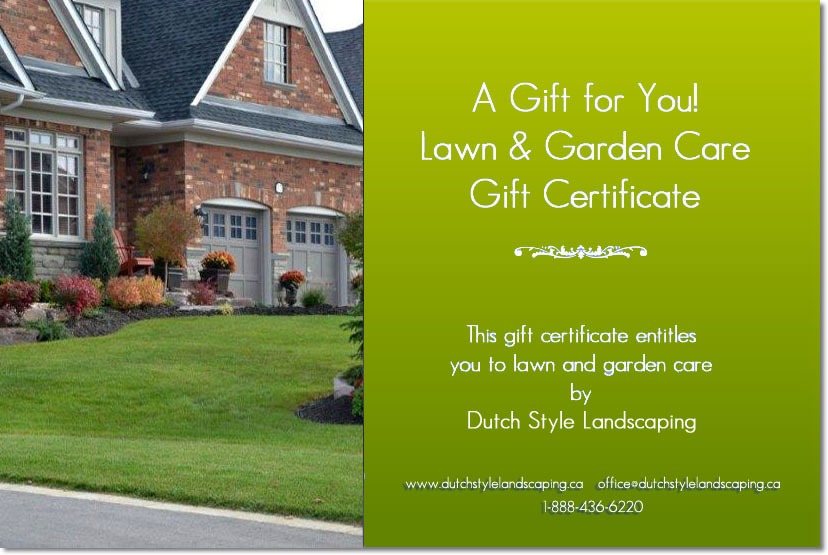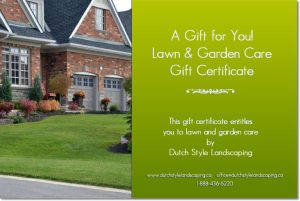 Gift certificates from Dutch Style Landscaping Property Maintenance Division are the perfect gift for Mother's Day, Father's Day, Birthdays and Xmas!
Have you used Dutch Style Landscaping's Property Maintenance Services before? Share your experience with family or friends. How about buying a gift certificate and let us do the the lawn and garden work.
To purchase, please contact the office at 1-888-436-6220 or email us. We'll arrange the gift for you.