Custom Woodworking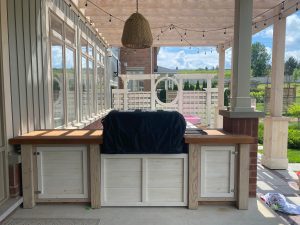 Designing & Building Garden Structures is one of our Specialties
Custom woodwork gives a softer side to hard landscape. Our woodworking team will design and build your garden structures, providing accent and balance to complement your space and your entire visual landscape, paying close attention to details that make a difference.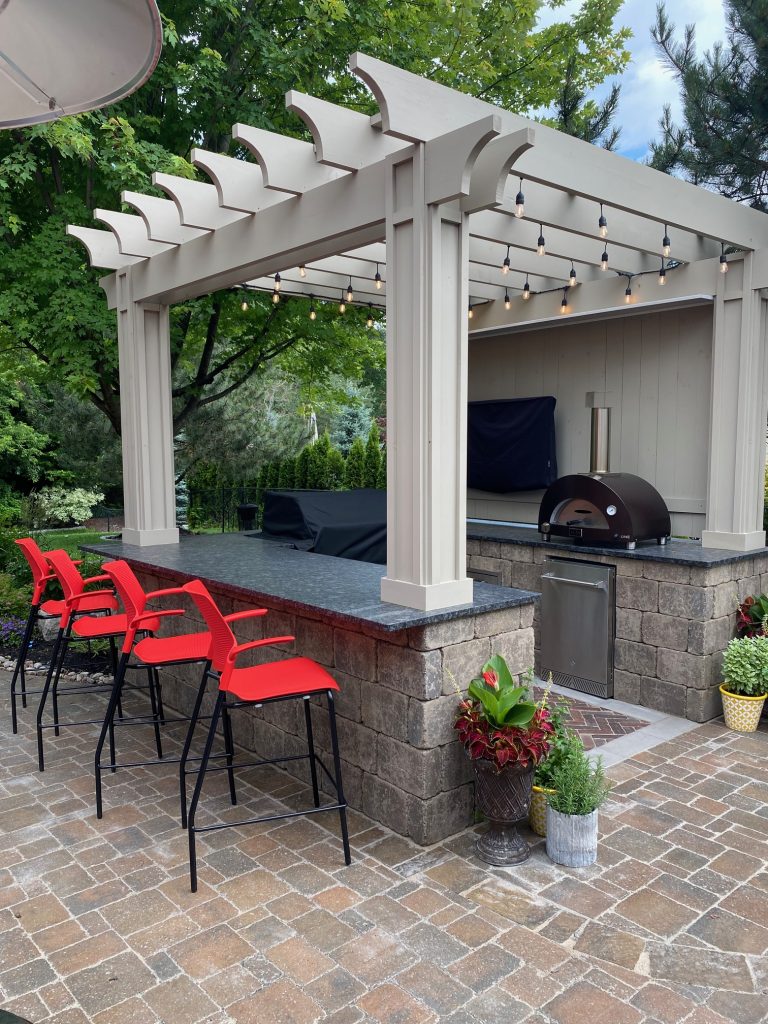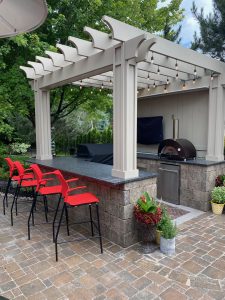 Your outdoor garden structures may include:
Arbours
Pergolas
Gazebos
Pool Houses
Cabana, Bar, Change Room, Washroom
Fencing
Tool/Garden Shed
Gazebos
Have you admired the beauty of garden gazebos? A gazebo could be a cool shade next to your pool, a shelter for the hot tub, or a peaceful place in your back yard for relaxation, conversation, and entertaining.
Garden gazebos were traditionally round or octagonal roofed structures intended for quiet contemplation, with some being almost purely decorative. In modern landscape design, a gazebo can be almost any shape or size, with usability becoming a more important consideration, enhancing the appearance of your property and provide years of enjoyment.
We want your gazebo to create memories to last a lifetime with family, friends, a good book, an afternoon nap, nature watching …
Dutch Style Landscaping gives you the freedom to create your gazebo in any configuration, from octagon, oval or rectangular in shape, to just about any size or colour you can imagine. Our skilled craftsmen will create your gazebo to your liking, inviting you to be inspired by an endless selection of materials and models.
Pergolas
Pergolas are partially roofed structures used as arches and walkways. A small pergola can serve as an entrance to your yard, while a larger one can be covered with climbing plants to serve as a cool and partially shaded retreat on hot summer days. If protection from sun and rain are not primary considerations, a pergola can also be used to define a formal outdoor area, with its partially roofed structure creating a light summery feeling.
Fencing, Decks & Privacy Screens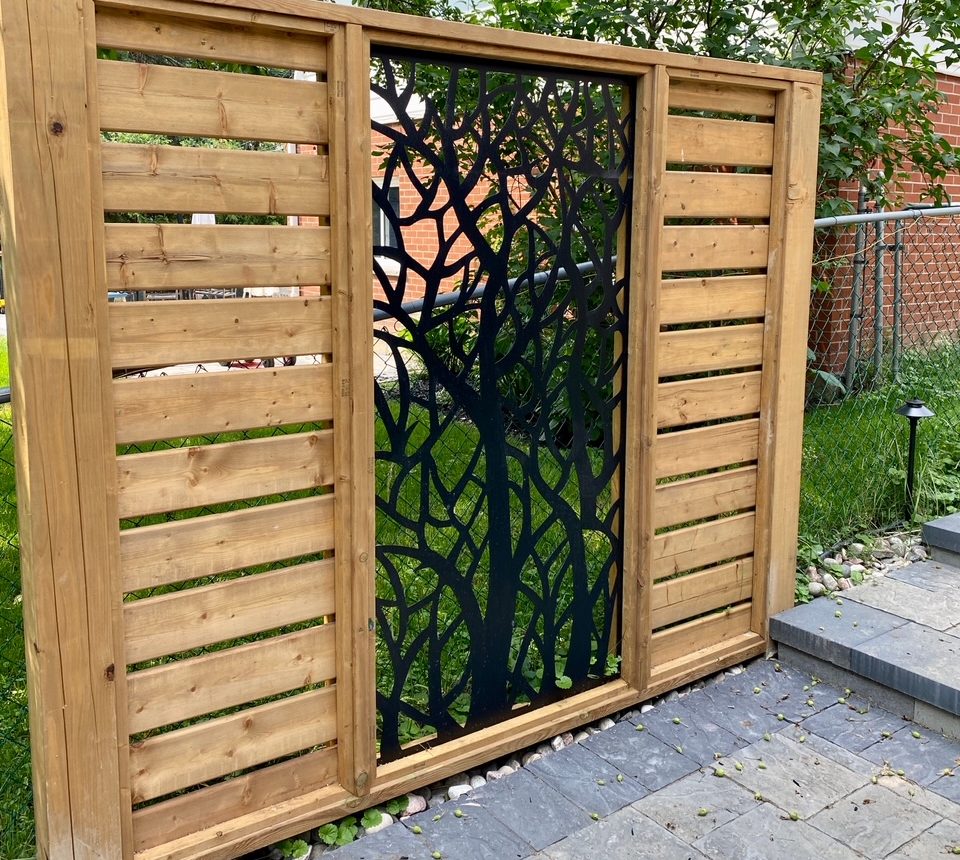 As in our garden structures, the same expertise is applied to the creation of our decks, fences and privacy screens, so that your property can achieve a polished, finished look. Every fence and deck we build is custom designed to fit the client's lifestyle and merge with the surrounding landscape.
---

Serving the Markham, Richmond Hill, Vaughan, Ballantrae, Unionville, Stouffville, Aurora, Oak Ridges, Thornhill, Bethesda, Gormley, Uxbridge, Port Perry, Ajax & Pickering areas.